Digital advertising is big business in the US. According to the latest report from the Interactive Advertising Bureau (IAB), digital advertising generated more than $100 billion in revenue last year alone. That number translates to a 21.8% increase over total advertising revenue in 2017. But as many brands continue to dole out significant sums to catch consumer attention, blockchain and crypto advertising dollars have been widely rejected in recent years.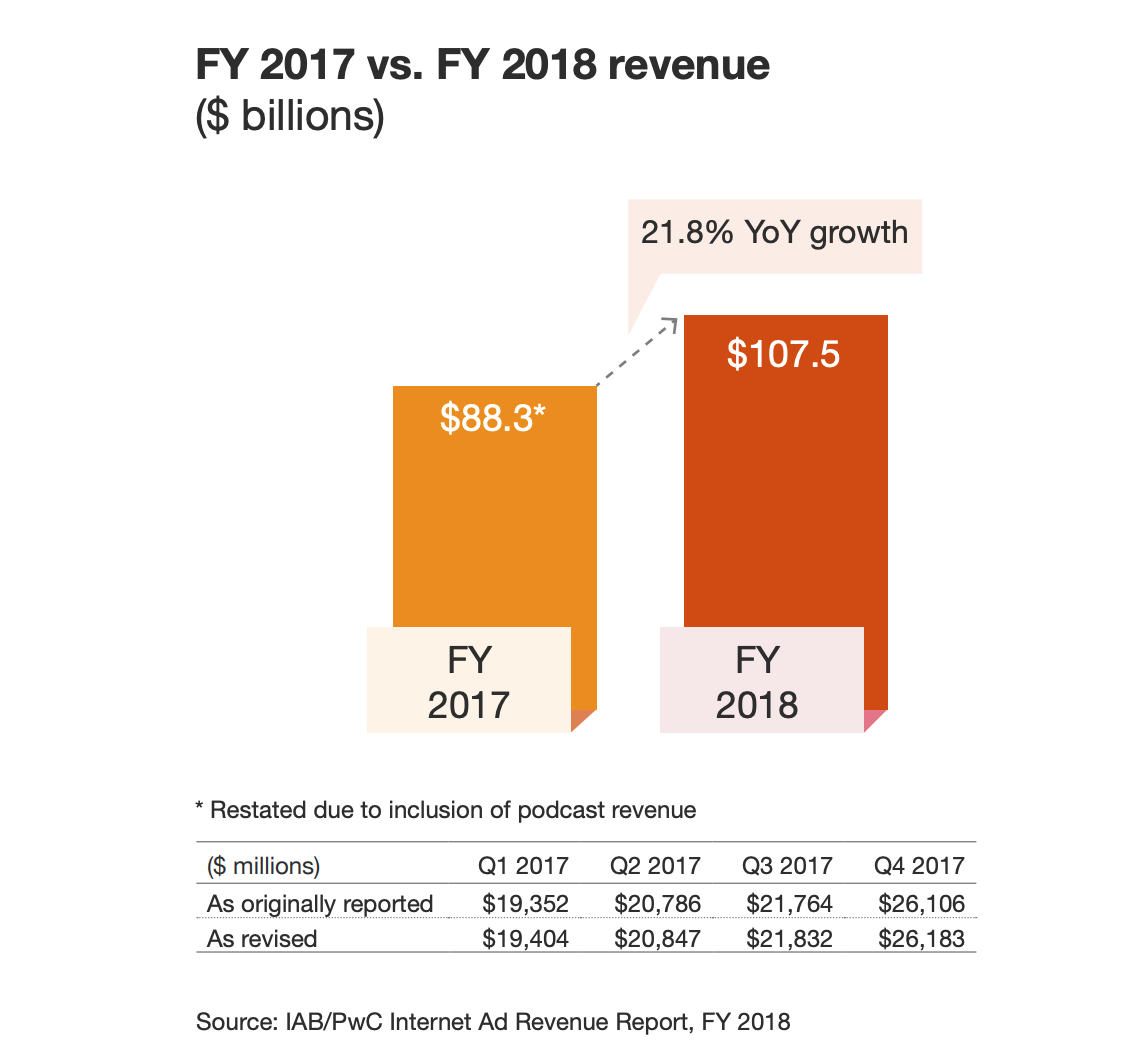 Following the rise and fall of prolific ICOs, prominent advertising platforms began to ban blockchain and crypto advertisements in a bid to protect consumers from scams. Then, as crypto asset prices began to fall rapidly in early 2018, many began to see the industry as entirely speculative or even outright dangerous.
As a result, many high-profile advertising platforms were quick to disassociate themselves with the world of distributed ledger technology. Facebook, Google, Snapchat, and Twitter have all implemented varying degrees of blockchain and crypto ad restrictions in the past year. And while many have since eased these restrictions in the face of a maturing ecosystem, the industry has yet to achieve equal access to the world of digital advertising.
Engagement is the Lifeblood of Blockchain Projects
The continuing adoption of blockchain technology is crucial to its survival. Engagement with the broader blockchain community is essential for a young startup's success. As such, startups in the space must work tirelessly to facilitate meaningful user engagement on their platforms while contributing to an ecosystem that continues to evolve.
These projects don't just become part of the blockchain community; they are the blockchain community. Such a dynamic alters the conventional understanding of the relationship between a business and its target audience. That means project founders and their users are working towards a common goal - not from opposing sides of the market.
In its position as a Web 3.0 technology, blockchain comes with a unique set of challenges and opportunities. As such, projects in the space need to refine their marketing and communications strategies to reflect the world of distributed ledger technology.
Outline A Strategy
As with any current marketing strategy, blockchain startups need to develop a plan. Typically, this plan can be broken down into a few specific components.
Use Appropriate Channels
Choosing where to advertise is crucial. While blockchain platforms use standard underlying protocols, projects span a myriad of use cases. For instance, a project working on a decentralized finance app would likely choose to advertise differently than a digital collectible game.
Allocate Resources Effectively
When developing a marketing strategy, determining how to utilize your resources best is essential. Beyond the associated financial costs, time must also be top of mind. Because time is a precious resource in any startup, a marketing strategy must assess the return on time invested.
Define Performance Metrics
Performance metrics are essential to any marketing strategy. Without such parameters, there are no benchmarks to compare to when assessing ad performance. Monitoring website traffic, click through rates, and conversion rates are only a few examples of commonly monitored metrics. Now that we've identified the main components of a robust advertising plan let's delve into how projects can gain exposure without the full support of mainstream advertisers.
Paid Media Platforms
In the digital advertising industry, there are advertisers, publishers, and intermediaries. Some of these intermediaries include Doubleclick (Google), AdSense (Google), EPOM, and Facebook. As mentioned, several platforms like Facebook and Google have recently loosened blockchain and crypto ad restrictions. As a result, eligible projects can now leverage the power of prominent paid platforms in the digital advertising space.

Conventional Digital Advertising Market (Paid Advertising)
Within the paid platform ecosystem, blockchain projects can choose from several advertising formats. According to the 2018 IAB Internet Advertising Revenue Report, digital advertising revenue was generated by four primary forms: search, banner, video, and others. With each of these ad formats offering their unique benefits, companies can ensure they are exploring the most effective channels for their needs.
Open Source Platforms and Communities
The world of blockchain is in sync with the open source community. Because both draw from the principles of inclusivity and collaboration, an active blockchain community has developed around platforms that support open source development.
Github
GitHub has emerged as one of the world's largest and most popular open source communities. In 2017 alone, the platform brought together 24 million people from over 200 countries. In short, Github is a version control system. Although its primary purpose is to keep software development organized, it also facilitates cooperation amongst those participating in the blockchain ecosystem. Projects can be opened up to others in the industry via repositories, generating passive awareness.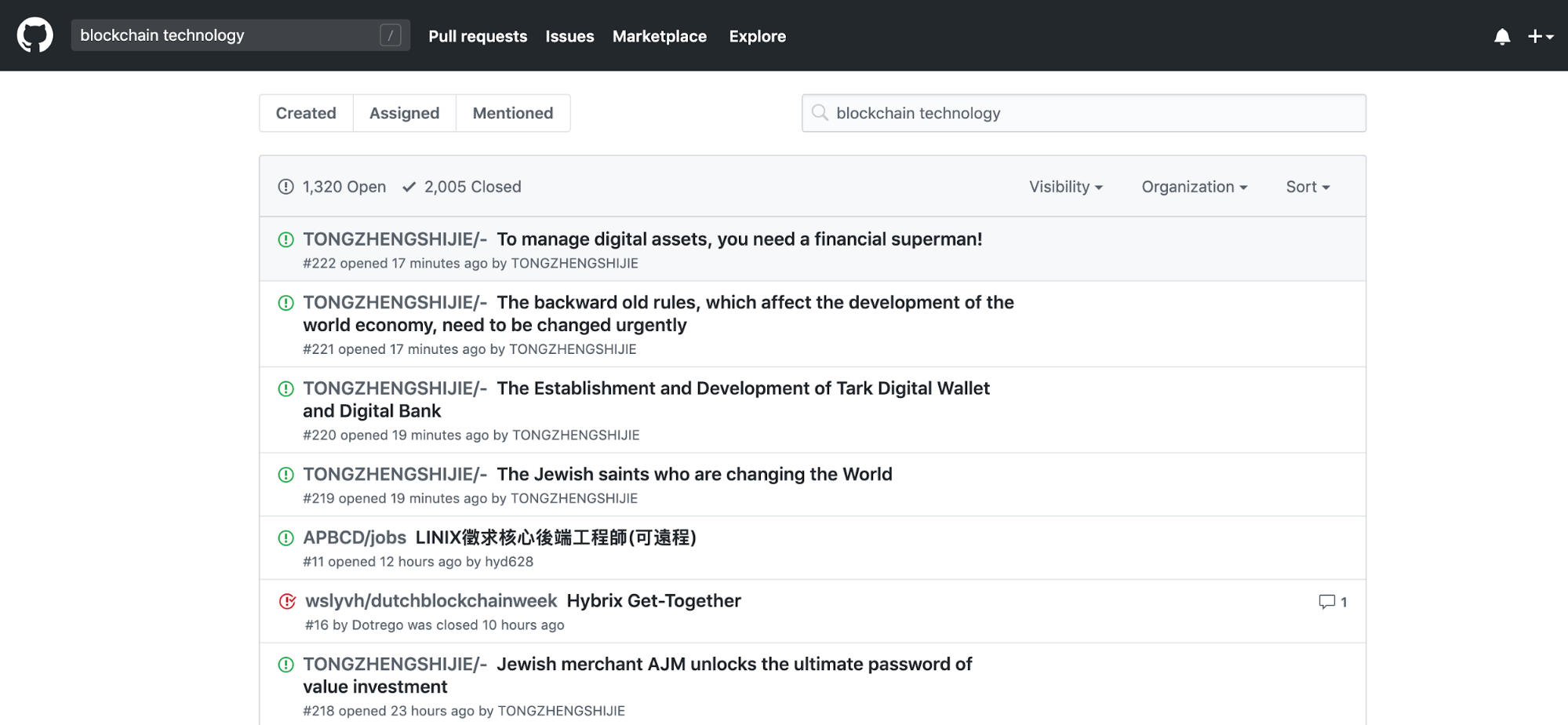 Bug Bounty Programs
Bug bounty programs. Companies such as HackerOne and Gitcoin have created successful arrangements that bring together hackers and developers alike through a "bounty" program. Bounties are offered to developers in exchange for their expertise in resolving bugs and disclosing security vulnerabilities. By partaking in these programs, projects inherently gain exposure within the blockchain community.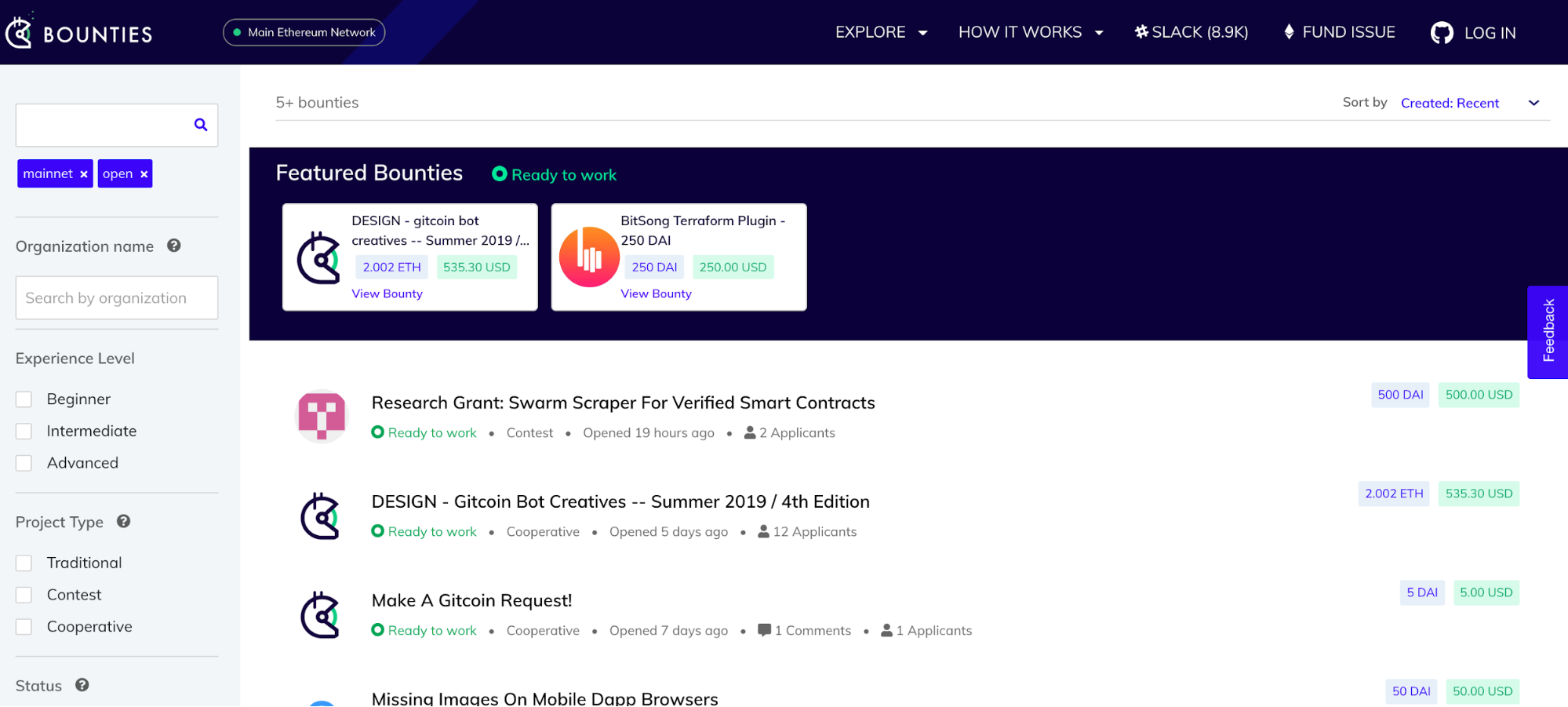 CodeFund
CodeFund is an ethical advertising platform that was founded as a solution for contributors to the open source ecosystem. However, unlike conventional advertising platforms, CodeFund is guided by a mandate of altruism. As a non-bidding advertising market, CodeFund aims to change the way people think about advertising. Projects advertising with CodeFund can benefit from their association with a platform built to maintain trust and loyalty in the developer community.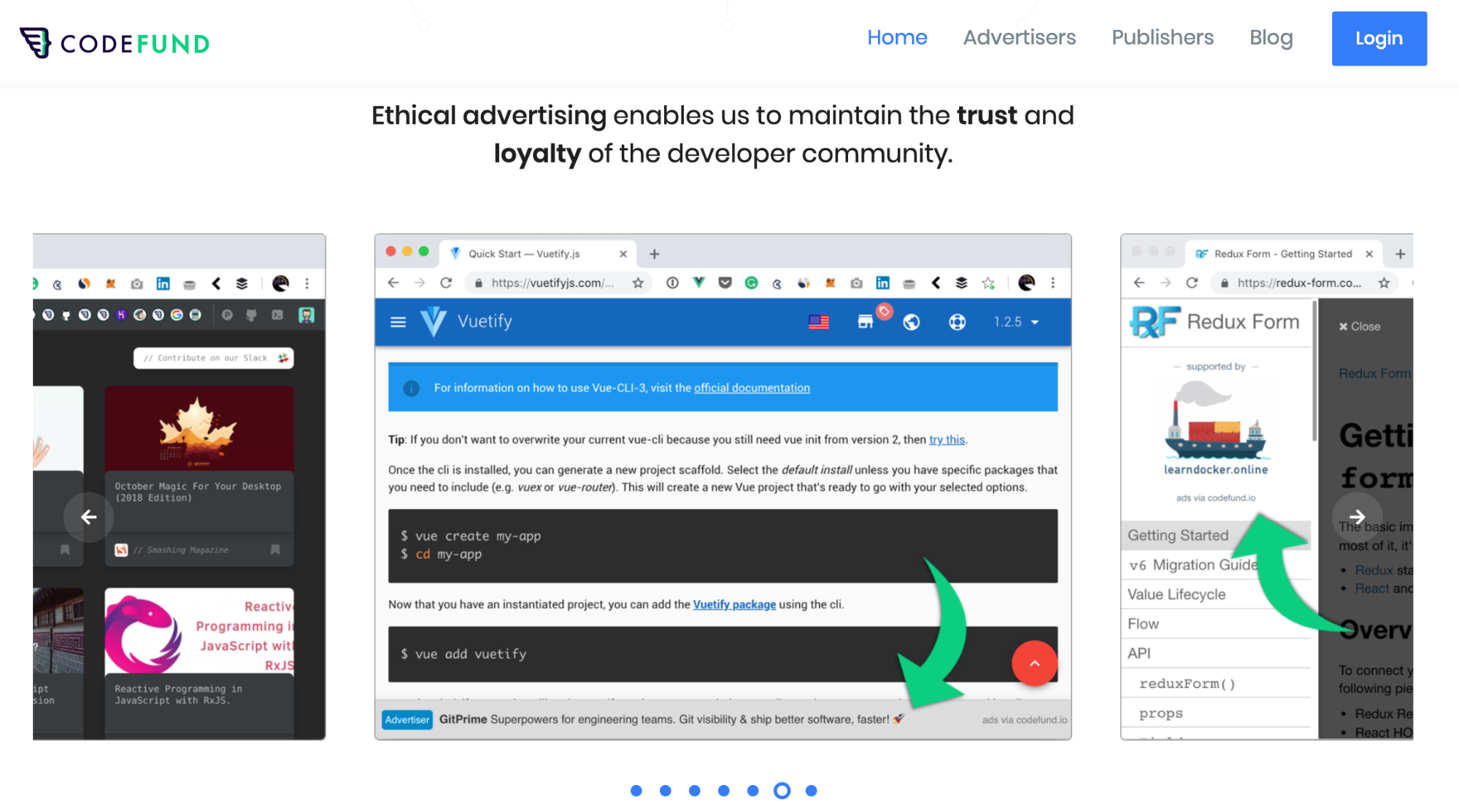 Community Forums and Discussion Boards
Forums and discussions boards are also an effective way for blockchain projects to gain notoriety. As mentioned, the blockchain community is known to transcend individual projects and includes a diverse range of participants.
Quora
Quora is a question and answer site where users with expertise in different fields can ask questions and get answers. The platform has emerged as a popular platform for those looking to discuss the blockchain ecosystem. Project participants that ask or answer questions can better integrate themselves in the community to gain exposure.
Telegram
Originally built as a testbed for MTProto, an open source security protocol, Telegram has exploded in popularity. As both an open source and encrypted messaging platform, Telegram's principles are well-aligned with those in the blockchain ecosystem. As such, it has become a popular platform for discussion on blockchain and crypto topics with many companies starting project groups.
Discord
Discord has also emerged as a popular platform for those working in the blockchain industry. The platform offers low-latency, free voice-chat servers, screen sharing, and an API that allows integrating Discord within games. Many useful features have made Discord an extremely efficient way to promote a crypto project. As a highly secure platform using 2FA, artificial intelligence, and automatic virus scanning, it is crypto-centric in appearance and function.
Continuing to Build the Blockchain Community
Despite the lingering restrictions facing blockchain and crypto projects on mainstream advertising platforms, there are several alternatives available to blockchain startups. While open source platforms provide an extensive support network, discussion boards and forums can be effectively used to promote projects.
As the blockchain community continues to mature, it's likely that mainstream ad platforms will continue to ease blockchain and crypto restrictions. With Facebook's recent foray into blockchain technology, it appears a shift in perspective is already here. As this trend continues, those in the blockchain space would be well served to explore the many advertising avenues available to them.